2019 Mazda3 Sport: A New Take on a Great Model
May 30 2019,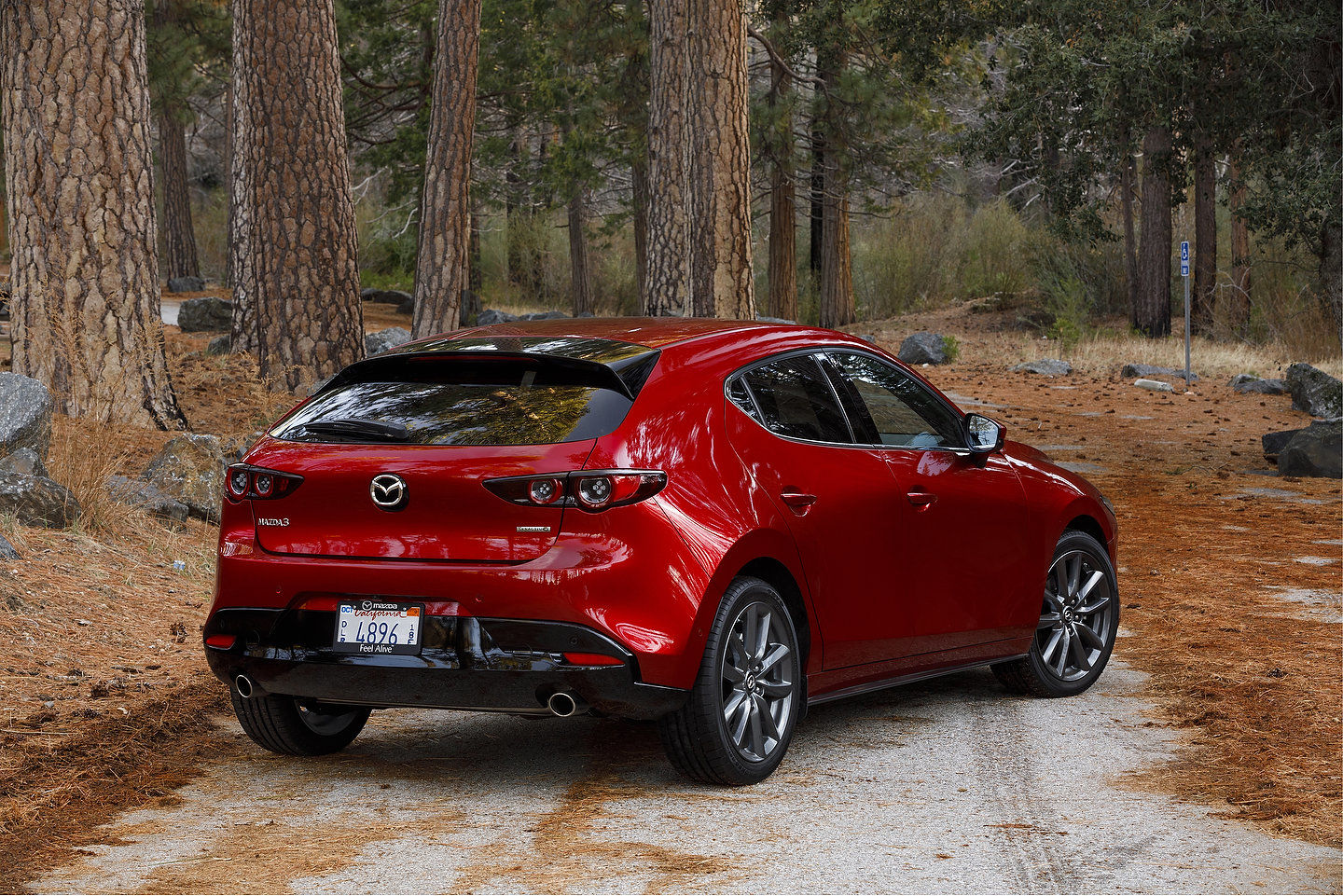 When the Mazda3 appeared on the market well over a decade ago, everyone fell in love with a vehicle that was as practical as it was fun to drive. And it was well priced, too. Since those first few years, the Mazda3 has done some evolving, and this latest iteration might just be the best yet. And you might wonder why that is. Well, it's because this time around, the Mazda3 Sport adds something that's kind of a big deal: AWD.
First off, let's set the record straight for those who don't know: The Mazda3 Sport refers to the hatchback version of the already popular sedan. They can each be spec'd with the same engine and sport essentially the same interior design (save for rear passenger and cargo space). It's simply the body style that changes.
When you look at the 2019 Mazda3 Sport and realize how far Mazda has come with the exterior design, you'll appreciate the overall implementation of their KODO design in the new hatchback exterior look. From nose to tail, this hatch is modern and sporty in every sense of the word.
Of note, the 2019 Mazda3 Sport sports an all-new SKYACTIV-G engine. While the previous 2.0L 4-cylinder engine with 155 horsepower and 150 lb-ft of torque is still available, there is also a new 2.5L inline-four with 186 horsepower and 186 lb-ft of torque available. Any of the Mazda3 Sport models can be outfitted with a manual transmission.
Of course, the most intriguing update on the 2019 Mazda3 Sport is Mazda's i-Activ AWD system. This all-wheel drive system is programmed to drive the front wheels under normal conditions, but can send up to 50% of the power to the rear if it detects a need. This new AWD system works well with Mazda's G-Vectoring Control, which reduces engine torque when heading into a corner at speed to load up the front tires and offer a more responsive turn.
To find out more about the 2019 Mazda3 Sport, head down to your local Regina Mazda to speak to one of our experts. Make sure you book a test drive, too.