Mazda unveils the all-new CX-5 Diesel in New York
April 30 2019,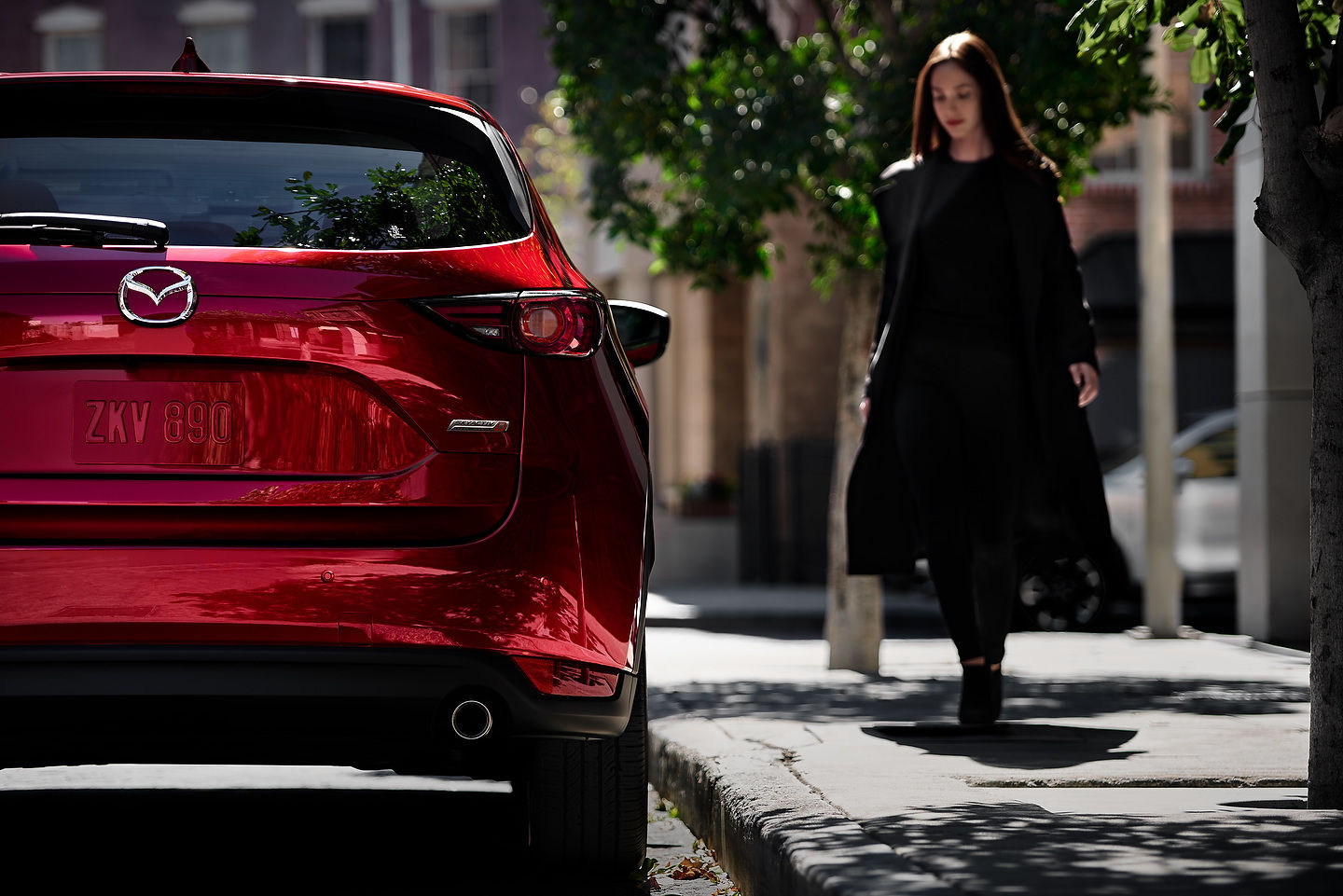 Mazda caused quite a surprise at the New York Auto Show a few weeks ago by unveiling the new Mazda CX-5 Signature Diesel, a brand new version of the popular Mazda CX-5 that will go on sale in the second half of 2019.
The advantages of a diesel engine are numerous. These include higher torque, higher performance at lower speeds and reduced fuel economy. For a compact SUV, these three features are certainly desired by consumers. With the new 2019 Mazda CX-5 Diesel, you'll enjoy all the space and driving pleasure of the Mazda CX-5 while benefiting from an average fuel economy rating that's equivalent to that of a car.
The 2.2-liter SKYACTIV-D engine is the first of its kind to come to North America. With an average fuel consumption rating of only 8.9 liters per 100 kilometers in the city and 7.9 liters per 100 kilometers on the highway, the Mazda CX-5 Diesel still offers 168 horsepower and 290 lb-ft of torque. This engine offers almost as much torque as the SKYACTIV 2.5t engine with 250 horsepower and 310 lb-ft of torque found in the Signature model, but its fuel consumption is much lower.
The Mazda CX-5 Diesel is also more economical than the SKYACTIV-G 2.5-liter engine with cylinder deactivation found in the Mazda CX-5 GT, despite having more torque. With the Mazda CX-5 Signature diesel, buyers get very high performance while enjoying a very, very reasonable fuel consumption rating.
To ensure that the diesel engine respects strict emission standards, Mazda has worked with the EPA and US agency CARB; and developed new emission and exhaust control software. In doing so, Mazda made sure that its engine is not only economical, but environmentally-friendly too.
Visit us today at Regina Mazda to learn more about the new Mazda CX-5 Signature Diesel scheduled for the fall.