The Mazda CX-5 Signature Diesel arrives in August Starting at $ 45,000
July 31 2019,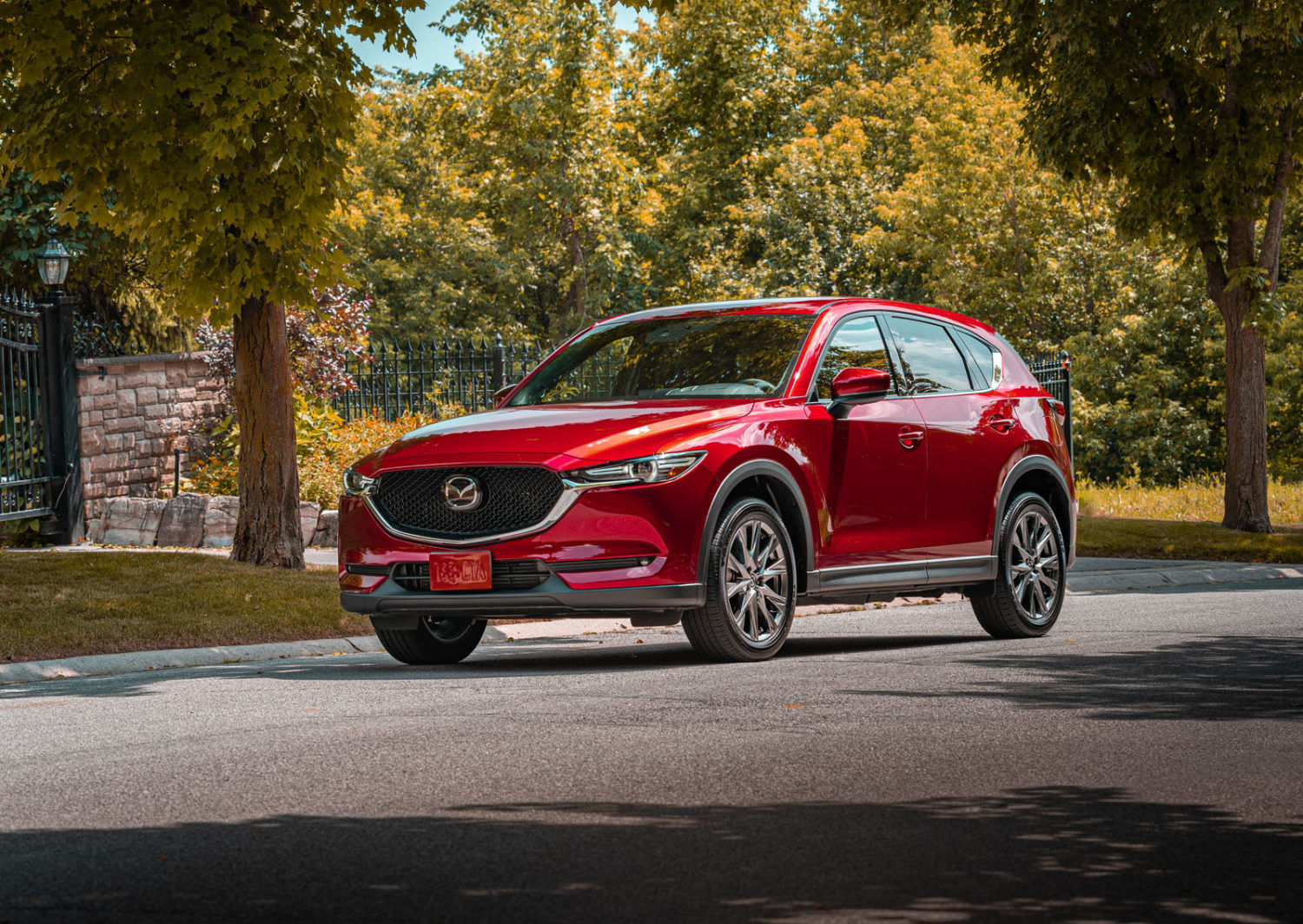 Unveiled at the New York Auto Show last April, the new 2019 Mazda CX-5 diesel is now about to enter Canada. Officially available starting in August, the new Mazda CX-5 2019 Signature Diesel will be the only compact SUV in its class to offer a diesel engine after the withdrawal of the diesel-powered Chevrolet Equinox/GMC Terrain.
The new CX-5 diesel is available starting at $ 45,590 and will be available in five colors. Since this is the premium Signature version, you won't find a CX-5 with more features and equipment, and the CX-5 diesel is fully equipped. It includes heated and ventilated seats, multi-zone air conditioning, Nappa leather seats, abachi wood, Apple CarPlay and Android Auto, the i-Activesense active safety systems and more.
What really matters is under the hood, though. Powered by a 2.2-liter Skyactiv-D four-cylinder engine, the 2019 Mazda CX-5 delivers 168 horsepower and 290 lb-ft of torque. That's more torque than any of the other engines offered in the CX-5 range with the exception of the turbo engine, but it's also the most efficient engine in the range with an average fuel consumption rating of 8.9 L per 100 kilometers in the city, 7.9 L/100 km on the highway, 8.5 L/100 km combined. The 2019 Mazda CX-5 also offers the best towing capacity in the entire CX-5 lineup.
Mazda takes every challenge head on, and bringing this diesel engine to Canadian diesel lovers has certainly been a journey; one that's now culminated in the form of the CX-5 Skyactiv-D, said David Klan, President and CEO, Mazda Canada. "Our journey towards Mazda Premium means offering our customers the premium choices they expect, and the 2019 CX-5 offers cutting edge powertrain options, including a fuel-efficient gasoline engine with cylinder deactivation, a powerful turbo gasoline engine, and now the smooth and refined power delivery of a quiet and clean diesel engine."
Finally, Mazda plans to offer free maintenance on the Mazda CX-5 Signature Diesel for two years or 32,000 kilometers. Discover all the advantages of a diesel engine and the new Mazda CX-5 Signature 2019 at Regina Mazda!